For some years, Garry has acted as Consultant and Advisor to various Corporate organizations as well as to individuals.
Garry continues to work with the Francis Bacon MB Art Foundation, to secure filmed interviews with those artists, and friends, of Francis Bacon, who are still with us.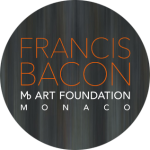 FRANCIS BACON FOUNDATION
Over the past 3 years, Garry has been undertaking live interviews on film, with contemporary artists and friends of Francis Bacon, discussing various aspects of their association with Bacon's life and work. Bréon Rydell is producing the films.
The Francis Bacon MB Art Foundation, is the only such foundation, outside of the Bacon estate. It is the brainchild of Majid Boustany. He is building the Foundation, into a world renowned resource for academic study into the artist and his work, and a place where the public can get a much closer look at some of the artists work, life story. It highlights the connection between Francis Bacon, and the South of France, especially his love of Monaco, where he lived and worked for many years.
A DVD is in preparation, which will contain highlights from the various face-to- face filmed interviews that Garry has made.
It is intended that this DVD will be made available, free of charge, to the public who visit the Foundation. The full interviews will form part of the historical archive of the Foundation.

Currently, Garry is working on a third series of animated films forAberdeen Asset Management (AAM). These have sought to condense several volumes of printed material, into short informative films, which incorporate humour and simple animation techniques.
This project has been undertaken jointly with The AAM creative team and their advertising agency.