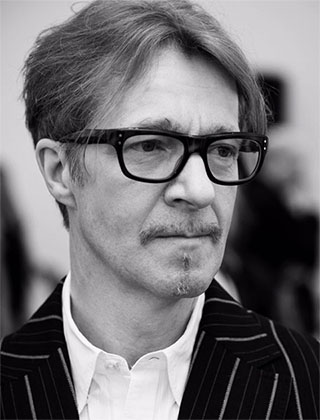 Garry provides advice and philanthropic consultation to art collectors, family offices, and international institutions such as the Tate and Royal Academy, where experience, contacts and discretion, are of the utmost importance. He is well-known and respected in the upper echelons of the art and entertainment worlds.
As Director of the Horst Foundation, and Patron of the Photographers Gallery in London, he works with some of today's best– known photographers, as well as championing masters of the Art.
Garry has a close association with the estate of George Hoyningen-Huene and the Foundation of the Ukrainian Artist Alexander Archipenko.
Maintaining close relationships with artists, collectors, and art advisors he acts as a confidential facilitator in the research and acquisition of art for his clients, including sculpture, paintings and photographic imagery. He has access to many sought after pieces, that are rarely seen on the open market.
Based in the South of France, and Italy, Garry also works as a special advisor to the Francis Bacon MB Art Foundation. This non-profit institution dedicates its scholarly activities to the research and study of Francis Bacon's art, life and creative process.
Garry's combination of natural elegance, ability, loyalty, and discretion make him an ideal Ambassador.  He is a member of The Mahler Foundation Advisory Board, and a Founding Member of ICRA (the International Catalogue Raisonné Association, a non–profit organisation advising artists and academics, on the formulation of catalogue raisonné.
He has recently been appointed a Trustee of the Artists' Collecting Society.
'Education, Art, Music and Community, are more relevant now, than they have ever been.  That is why my association with foundations such as the Mahler Foundation and the Francis Bacon Foundation, are so important to me.  It is only by working together, and supporting these missions, that we can bring about change.'

Garry Scott-Irvine